The beginning of December brings about mixed emotions for many people, including myself. I find myself dreading the cold and snow, but loving the warm snuggles of a fleece blanket and Christmas lights. I stress over holiday shopping and parties, but anxiously await the drinks and merriment with friends and family. I roll my eyes at the vast array of peppermint flavored coffees but sigh with great satisfaction every time I sip a mug of hot cocoa. December is just my ambivalent month, what can I say. So to get me through this cluster of emotions, I turn to a favorite Christmas classic and "simply remember my favorite things, and then it doesn't seem so bad."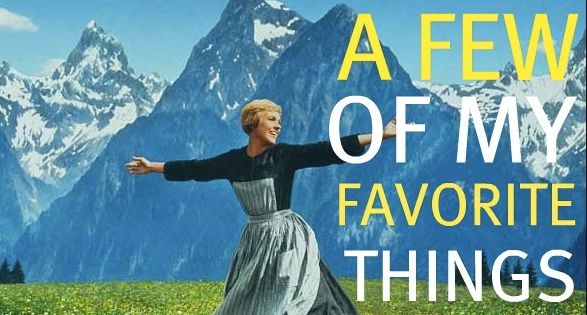 So here we go, Amanda's guide to getting through the ups and downs of December.
Go somewhere, that isn't your living room, craft room, or the MALL! Suggestions include:
A night at the 1777 Americana Inn Bed & Breakfast I know this seems a biased suggestion, but honestly a romantic or relaxing night away is just what this December ordered. Rent one of the spacious rooms in the house or treat yourself to a real treat in one of the two tri-level carriage house suites.
Downtown Lancaster Marriott. A stay at this place will put your in the heart of Christmas shenanigans in Lancaster. You are within walking distance of at least 10 restaurants/ bars, have incredible views of the Lancaster County landscape, and don't even have to leave the building to enjoy a great cocktail!
Camp at your mum and dads.  Remember what it is like to enjoy the holiday spirit in the comfort of your family's home. I know this seems obscure and the opposite of relaxing for most people, but if you simply put together a nice evening at home with an easy meal, fun drinks, and a relaxing atmosphere, it really is the best of both worlds!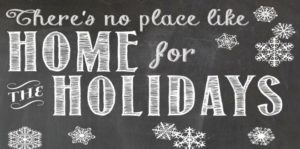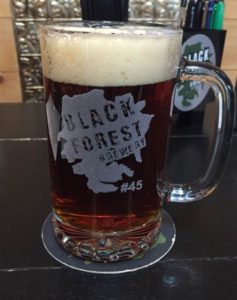 Drink and Socialize (Wine, Beer, Liquor, and most importantly HOT CHOCOLATE)
Check out Black Forest Brewery ( again, we're not being biased, just honest). This small craft brewery and their wonderfully warm staff in the heart of Ephrata makes you feel like you've been a part of the Harter family for years. The brews, all carefully crafted by brewer Bob Harter, are as tasty as they are cleverly named. I recommend the J.G. Belgian Strong Ale (it's a personal favorite)!
Here is a list of my other favorite breweries around the Holiday Time : Columbia Kettle Works ( try Grinch Feet), Lancaster Brewing Company, Boniface ( Hegemony Stout is a must try), Chatty Monks ( a rotating array of flavors profiles makes this stop sure to have something to please everyone)
But don't forget the wineries and distilleries. My favorite holiday stops include Blair Vineyard ( the pinot noirs are amazing), The Vineyard at Grandview ( make sure to taste the Heritage Collection), Clover Hill Winery ( because what's Christmas without Holiday wine). When it comes to the hard stuff, don't miss out on stopping by Thistle Finch Distillery in downtown Lancaster and Manatawny Still Works.



Christmas Lights, Go See Them.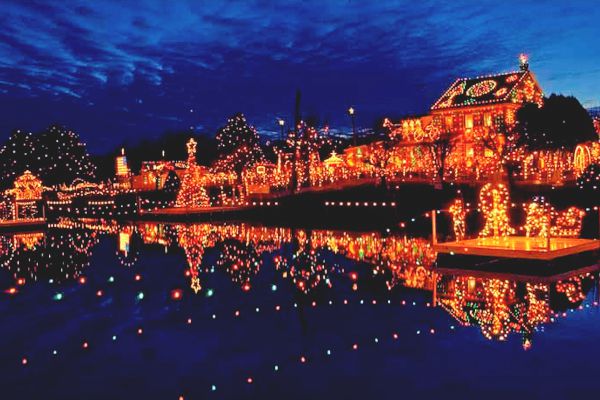 First Energy Stadium – For the first year, First Energy Stadium in Reading is transformed in a Winter Wonderland including Santa's house, reindeer, an ice cave, light show, and Christmas drinks to help fight the cold!
Lehigh Valley Zoo – A drive from our 1777 Americana Inn Bed and Breakfast but worth this unique experience to walk the zoo at night under the magic of their Winter Lights Spectacular.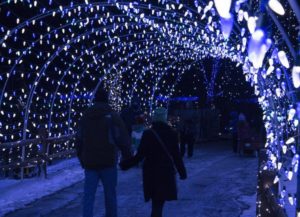 Shows – see our Holiday Preview blog to catch up on all the great theatrical productions in the
area this winter season.
SHOPPING- if all else fails, shop. I am a bargain shopper, but must be in the mood so if you are visiting the 1777 Americana Inn Bed and Breakfast this month and find yourself in the browsing mood, please make sure you stop at these uncommon retail locations!
Hometown Refurnishing – right here in Ephrata, this store is perfect for those of us who love antiquing but don't want to rummage through rooms and piles of old stuff. The owners at Hometown Refurnishing bring new life to forgotten items and I'm always sure to find something to take home.
Building Character – I can never say enough about this truly imaginative shop located on Queen Street in the heart of downtown Lancaster. The artisans and renters who display their work and products here capture everything that is the creative spirit. You can get hand crafted wood pieces, antique dressers, repurposed jewelry, and so much more, making it the PERFECT spot to shop for all members of your family.
My hope is that my list of favorite things helps you overcome your holiday anxiety and mixed snowy emotions about December. I have found that spending time with family and friends is the best cure to Christmas angst, but if they are the cause of your worry then by all means borrow some pointers from my list and throw those holiday blues away!
HAPPY HOLIDAYS!