Enjoy a Delicious Breakfast at Lancaster County's Finest Bed & Breakfast
With your stay, enjoy a delicious, hot breakfast entree served each morning with homemade breads, yogurt, fresh fruit, juices and, of course, brewed coffee from freshly ground beans!
As a former Family & Consumer Sciences Educator (Home-Economics), Denise has an incredible amount of tried and true recipes to please every palate. Focusing on fresh ingredients from the local markets, our breakfasts are warm, hearty and scrumptious, as every Breakfast in Lancaster County should be.
Some of the guest's favorites are an Egg and Cheese Everything Bagel Bake with Sausage Gravy, Apple Strudel French Toast with Warm Apple Compote, or a Silky Smooth Quiche Lorraine.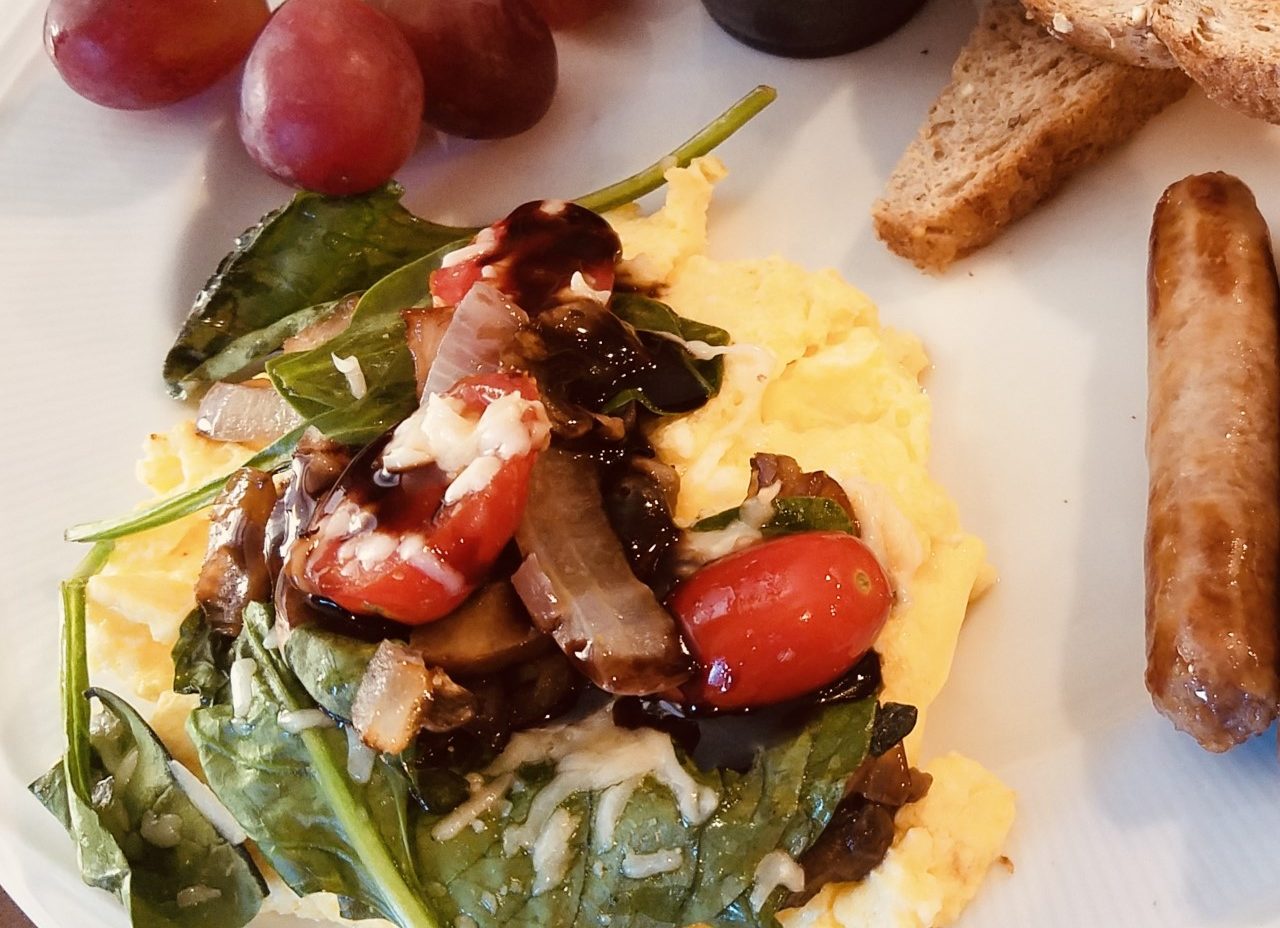 Our hot breakfast is sure to fit your needs and will get your day started right!
Dietary restrictions are not a problem for Denise and she will happily prepare you a special entrée upon request, with fresh ingredients from Hoover's Farm Market. You may walk into the Inn and smell the delightful aromas of homemade bread baking in the oven served fresh each morning.
Our breakfast room is set up for guests to enjoy private conversation or join in the conversations of other guests.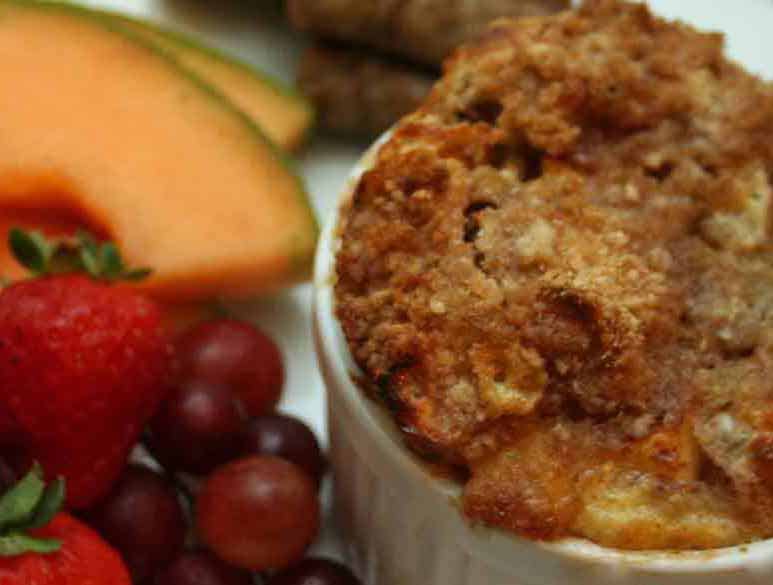 Book Your Unique Getaway
View availability and book your stay on our online booking engine
Enjoy a Room with a Brew
If you're looking for somewhere to grab lunch or dinner, we are, of course, a bit partial to our onsite Craft Brewery, Black Forest Brewery!
For casual dining in Ephrata, PA, Black Forest Brewery is the place to be! We offer our own on-premise made craft beers, Pennsylvania wines and liquor, and a delightful selection of dining options.
Crowd favorites are the Grilled Cheese Cheeseburger, Quinoa and Brown Rice Bowl, Pasta Bolognese, or any of the delectable paninis, wraps, or flatbreads.
Not hungry for a full meal? Try Denise's famous Chili Con Carne, French Onion Soup, or our wonderful selection of appetizers. How convenient to park your car, get settled into your room, and stroll out back for your evening meal!
Learn More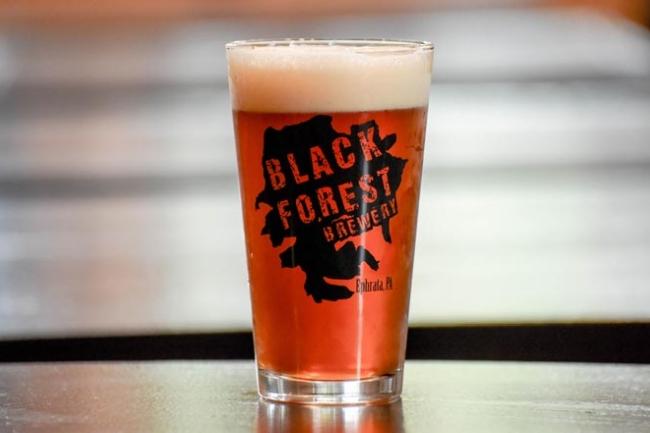 Local Dining Options in Ephrata, PA
There are many other conveniently located restaurants for casual dining in Ephrata, PA and some wonderful fine dining options for you to enjoy as well.
Our local favorite, The Olde Lincoln House, is a short mile and a half down the road and offers a lovely menu selection.
Griddle and Grind is a mere two blocks away and an easy walk to enjoy homemade sweet and savory crepes, along with specialty roasted coffees and teas.
Feeling adventurous? Try our local Colombian Restaurant, Aromas Del Sur and experience true Colombian food. The owners are delightful and love to share stories of their homeland and the path they took to become business owners in America.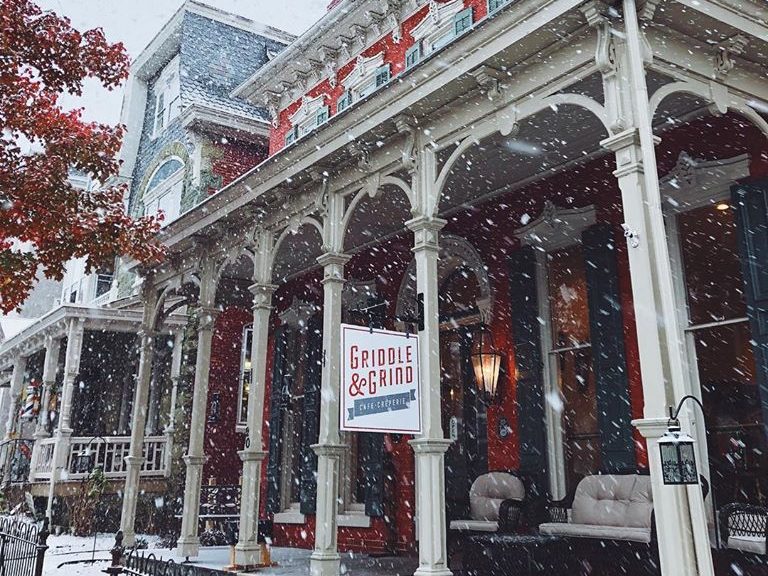 Also on Main Street and walking distance from the 1777 Americana Inn B&B you'll find plenty of other dining options including:
The Pressed Plate
Two Sisters Park
The Hill Restaurant
Scratch Bakes
Laura The Cookie Lady
Other favorites of ours in the area are Udder Choice, Johnny's Steak House, Kyma Seafood, and Ciro's Italian Bistro to name just a few. Book your room and Denise will happily share all of Lancaster County and Ephrata's Best Kept Secrets!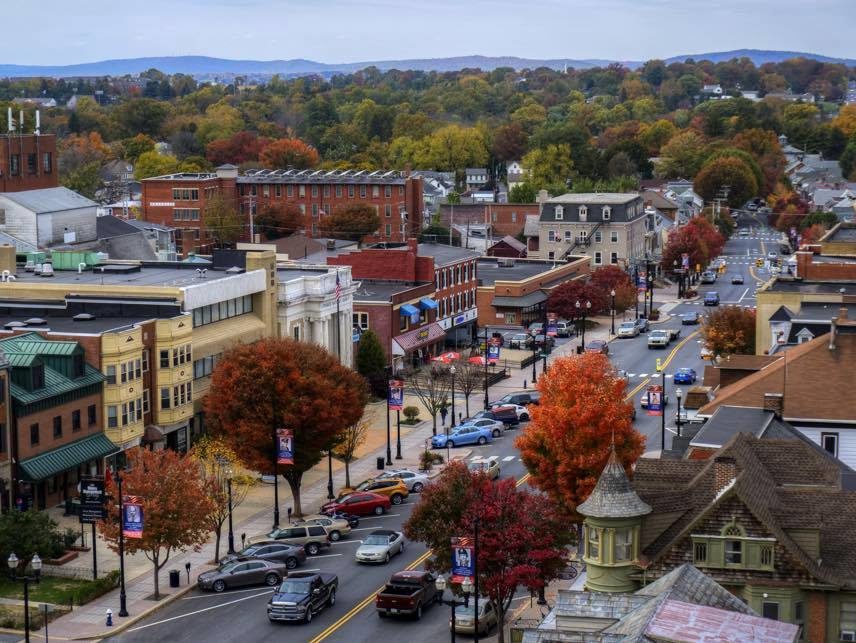 Here's What Our Customers are Saying!
My wife and I spent 3 nights here while touring Dutch county. Bob and Denise are formidable hosts and have left what we know will be a lasting impression on us, thank you! Denise's homemade breakfast is all the food you'll need till supper (I'm a 250 biker looking dude). The bar for her meals starts at awesome and it goes up from there. Our room was quaint, comfortable, and very clean. The linens were amazing and we slept a solid 8 hours all 3 nights. I'm sure we'll be telling all our friends about this place for months to come. Although I don't do this review thing on the interwebs often (she's in charge of that department) I felt the need to share because it was such a perfect outing.

Satisfied Guest
We showed up for our stay to find out we received a complimentary upgrade to one of the suites. The detail of the suite was gorgeous and was such a wonderful stay. It was hard to leave and spending time talking to the Harters the next morning after a delicious breakfast was the icing on the cake. They are delightful people with an amazing place. You won't be disappointed. Plus the beer is good too!

Satisfied Guest
I loved the food, beer, and relaxed atmosphere. We enjoy coming as a family to participate in their many community events and to enjoy a conversation. Perfect place to unwind after a long week. The decor promotes a tranquil and welcoming venue. The Black Forest Brewery signifies what it means to come into a community and make that community better. And the awesome beer doesn't hurt.



Satisfied Guest
If you're looking for a place with, good beer, great food, and a fantastic atmosphere, this is the place. A true gem!

Satisfied Guest
One of the best in Lancaster County

"We decided to use our bedandbreakfast.com gift card for a night's stay over Memorial weekend. WOW!! Definitely one of the nicest B&B's we've ever stayed in. My husband is not a big B&B fan but has said over and over again how much he liked this inn! We were warmly greeted by Steve and he gave us a quick tour as well. They did an excellent job at remodeling this historical home and adding modern day conveniences. Wendy has a special touch that made each room uniquely decorated. We stayed in the Traveler's Nook which is probably the smallest room but by no means short on amenities! It may be the most private room on the 2nd floor as it's located in the rear of the house and away from the other rooms. The room and bath were equipped with everything we could possibly need to make our stay enjoyable and memorable. The bed sheets were amazing! Probably the most soothing I've ever slept on. We loved the breakfast room and the food was exceptional and delicious. Cookies and hot or drinks were always available. There's a nice sitting area on the patio. I just can't say enough…Steve and Wendy have gone above and beyond to make their inn and our stay one of the best!! Thank you."

Satisfied Guest
Book Your Unique Getaway
View availability and book your stay on our online booking engine