A tale as Old as Time…seems to be on the rise lately with the hugely popular and classic Disney tale of Beauty and the Beast coming back to the big screen this March. But, did you know that you can catch the timeless tale and all of its musical glory at the Fulton Theater right now.

Yes, that's right we're joining the Christmas bandwagon and hitting the holiday preview blog a bit earlier this year! Mainly because I want to give as many people as I can the chance to book their rooms and buy their tickets to some of the greatest shows and activities Lancaster has to offer this Holiday season! So if you're not into animated clocks, chipped teacups, and happily ever afters (you scrooge) then this blog will guide you in the direction of other Christmas merriment in and around Berks and Lancaster counties!
Let's talk shows, because who doesn't love a great theatrical production at Christmas.  Take a look at the upcoming holiday season productions and be sure to click on the links so you can find out more box office information!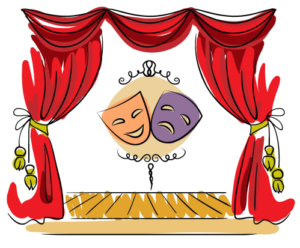 Fulton Theater : Beauty and the Beast (11/8- 12/31)
American Music Theater: The 2020 Christmas Show: Winter Wonderland (11/15 – 12/30)
Dutch Apple DInner Theater : Holly Jolly Christmas ( 11/17 – 12/30)
Sight & Sound : The Miracle of Christmas ( 11/3-12/30)
Bird-in-Hand Restaurant & Stage:  Our Christmas Dinner ( 11/15-12/31)
Mount Hope Mansion: Charles Dickens Christmas ( 12/9 – 12/23)
Genesius Theater : Mary Poppins- The Musical ( 12/9-12/18)
Interactive Trolley Ride at Ridgewood Winery : A Christmas Carol ( 11/25-12/23)
I mean goodness, I'm tempted to fill my calendar up from now until Christmas day with these fantastic performances. But if theater isn't what entices you during this festive season, here are a few other holiday suggestions for your stay at the 1777 Americana Inn Bed & Breakfast!
Kozair's Christmas Village : A classic stop for anyone who has grown up in the Berks County area, this village has been owned and operated for over 68 years by the Koziar family. With a spectacular array of old and new Christmas lights and decorations, this village also features Santa's Post-Office, Santa's Headquarters, a Kissing Bridge, Hot-Chocolate House, and many more family-fun stops!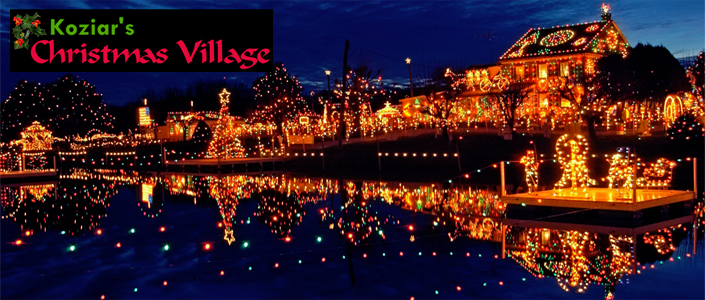 Belsnickle Christmas Tour: Created by the Authentic B&B's of Lancaster County, the Belsnickle Christmas Tour is a "must-do" if you love history, architecture, and holiday fun! (Saturday, 12/3 from 12:00-5:00, and Sunday, 12/4 from 1:00-5:00)
Kitchen Kettle Christmas – The state-renowned village in Intercourse, PA gets a Christmas make-over complete with PA Dutch holiday treats, decorations, and of course a visit from Santa and Mrs. Claus.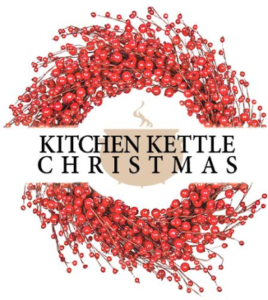 The Night Before Christmas Train– A magical reenactment of the classic Christmas story that leaves you anxious for Santa's arrival during this 2-hour train ride experience.  
Well there you have it, a full blown list of ideas to surprise your wife, husband, or kids as a present this holiday season. If you need any help booking your stay at the 1777 Americana Inn B&B, please do not hesitate to contact us. We are more than happy to help arrange your stay and any show or activity tickets you may need to purchase. If you do not find anything of interest here on the blog, our resident blogger, foodie, and event coordinator, Amanda DeVine would be happy to help you. Please contact her at devinedestinationtours@gmail.com or on Facebook at https://www.facebook.com/DeVineDestinationTours/ .