When you grow up in a family with the last name Kirkpatrick, the notion that St. Patrick's Day is going to be a small affair is just a joke. So when Denise married the nice German boy from Wyomissing, the tradition continued and here we are 2016 and St. Patrick's day is approaching quickly so what does the 1777 Americana Inn Bed& Breakfast and the Black Forest Brewery have up their sleeves, lots of shenanigans, that's what. With the vast success of the 1st Anniversary Party in December, Denise and Bob immediately looked ahead to March and started brainstorming how to make their version of St. Patty's memorable. Lots of ideas were thrown out including hosting a traditional Irish wake, Irish trivia, jig contests, kilt contest, bagpipers, green beer, traditional Irish food and music to last the celebrations into the night. SO. . they contacted me at Devine Destinations and, a plan came into place for Denise's favorite holiday and it looks a lot like this…
Wednesday, March 16th– Adult Coloring Night
Join Art and Friendship and Black Forest Brewery for a night out of socializing and creativity! Engage in a brief demonstration on color relationships before filling in your own Adult Coloring Page on specialized paper. The original Celtic design becomes your own masterpiece to take home after coloring with your choice of color schemes! Optional frames are available to bring home ready to hang!
Thursday, March 17th– ST. PATRICK'S DAY WAKE



Black Forest Brewery will kick off its St. Patty's party with a bang as we honor the late Johnny Tar with traditional Irish music, flowing beers, and beef brisket tacos with sweet and sour cabbage! We will also feature Irish Trivia (Black Forest Style) every hour for your chance to win special prizes from our "Super Spin" Wheel!
But before you join our Gaelic celebrations, let us introduce you to our fallen comrade, Johnny Tar, for his is a sad tale of drunken misfortune and drinking the bar dry. If you never have heard of Johnny, I suggest you Google Johnny Tar and Gaelic Storm, the Harter clan has transformed me into a true Gaelic Storm fan (someday I will tell you about our trip to Phoenixville to see them live)!  Great Irish Music, Fantastic Beer, Fun Customers and AMAZING bartenders (I am humbly one of them)!
Click on Jonny Tarr to hear the full story!


Friday, March 18th– The Pre-Party
We won't follow tradition by resting the day after poor ole' Johnny Tar's wake, but we'll continue the party with our MARCH MADNESS KICKOFF. Join us during the March playoffs and grab a bracket sheet at the bar, for every game you stay and watch you get a stamp, after 3 stamps you will earn a free pint! Not bad… some basketball, friendly competition, and great beer! And who knows, a little leprechaun may pop up and cause some disruption to an otherwise mellow day before the big celebration!  Denise and I will be manning the taps so one can only imagine!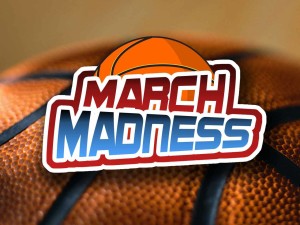 Saturday, March 19th– The Main Event
Starting at noon, Black Forest Brewery will kick off its first Annual St. Patrick's Day Celebration with a great selection of Irish food including Irish Stew, Bangers and Mash, Stout Beer Cheese with pretzels and a Ploughman's Platter!. Raffle prizes will be drawn all day long with the grand prize (Home Brewer's Infusion Kit) at 7pm, you must be present to win any of the prizes. We have Jon Briggs, local bagpiper, joining us from 3-5pm and will be playing tunes in and outside the brewery (weather permitting) to get us in the mood for our main musical event at night, Two Pints Shy. The Lancaster Homebrewer owner and his band fellow will be playing from 5-8pm and if they play anything like they did at the 1st Anniversary Party we are in for a real treat! Extra raffle tickets will be given out for those wearing kilts and those brave enough to perform their best jig for the Black Forest staff!

We all know that green beer is a staple of St. Patrick's Day but we dare not insult Bob's great brews that way, instead we feature the Shamrocks and Shenanigans Irish Red Ale all week long to get you in the true Irish spirit. While this family may be Irish to begin with we known everyone is Irish at heart next week and we look forward to spending time with our family, friends, and community during the celebrations! Sláinte!