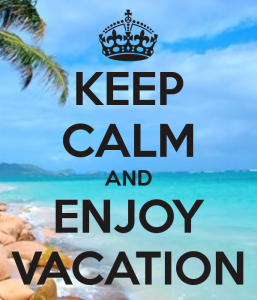 Worn out! Everyone has used that phrase at least once or twice (a week) most of their lives.  In childhood, it is playing with friends and learning right from wrong, in high school it's homework and sports; in college it's all-nighters and social life; in adulthood its bills, work, and relationships, the cycle never really ends of being plain and simply . . worn out. So, how does one combat this worn-out problem, the answer….VACATION. Thank goodness for the doctors and ministers in the mid-19th century that practiced and preached that vacation was good for your health. While initially intended to be a time to accept idleness by attending religious retreats and not be tempted by drunken and foolish behavior, vacations have vastly transformed over the years; but the fact still remains that vacation is good for you and this is why:
1) No more stress ( unless you go to Disney World with your extended family, we suggest that is not good for your stress levels). BUT, if you choose a Lancaster vacation
you can drive the countryside, witness an old way of life, slow down your everyday hustle and bustle, and just be able to appreciate the people you are spending time with. We suggest several relaxing, stress free activities during your stay in Lancaster including a traditional Amish horse & buggy ride, a walk through the flawlessly beautiful Longwood Gardens, and a night filled with Broadway level entertain at the Fulton Theater.

2) Vacations affect your mood….for the better! Ever heard of "Changes in Latitude, Changes in Attitude", well Jimmy Buffet hit the head on the nail with this one. Change in scenery is proven to immediately improve your mood, often making you feel calmer, more relaxed, and happier. This is specifically true for couples when they vacation together, somehow a mystical barrier is crossed when leaving home and you are able to communicate, you become less defensive, and your desire to connect increases. So when you cross that magical border into Lancaster County, what activities can couples expect to enhance their improved moods? We suggest, starting your vacation off right by choosing the 1777 Americana Inn B&B ( Tranquility Cottage- our favorite room)!  There is just something more intimate about B&B's than hotels that will only enhance your time together, without the annoying dinging of an arriving elevator to interrupt your peace.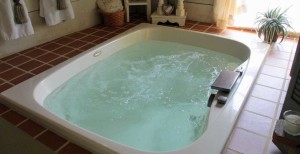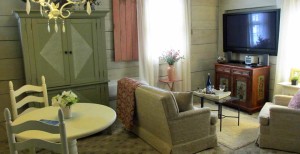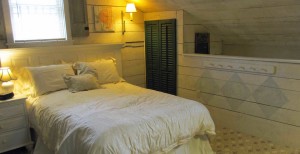 3) Speaking of time together, vacations tend to highlight the "us" factor in couples and families.  It gently reminds people of the needs of their family members, whether it be intimacy between a man and wife or communication between families. Vacation is a time to listen to one another and share in each other's passions. Lancaster offers a variety of activities to meet everyone's needs from family friendly fun at the Lancaster Science Factory to nightclub atmosphere at the Chameleon Club to historical intrigue at The Ephrata Cloister, Landis Valley Farm an Museum, and the Wheatland Estate.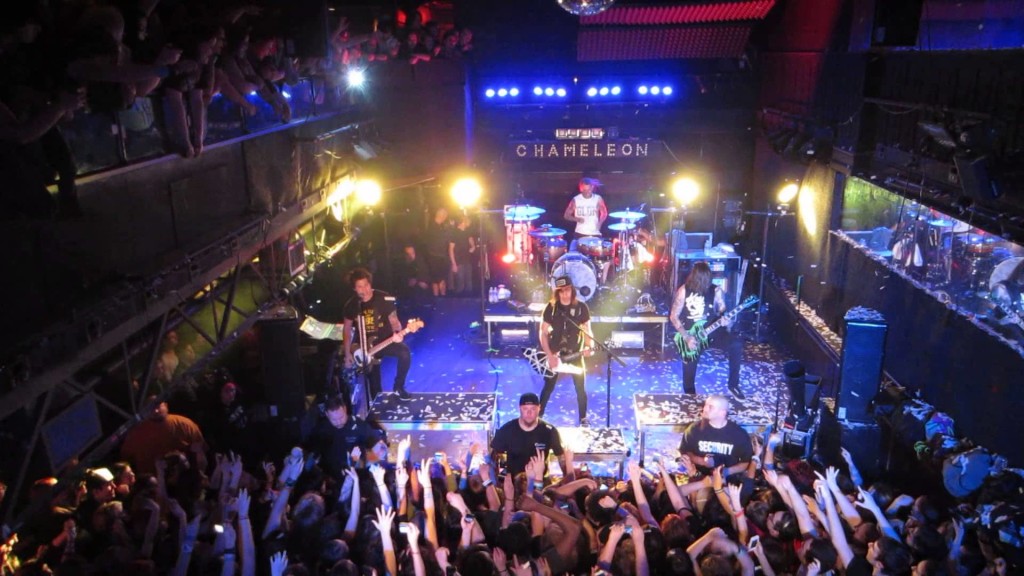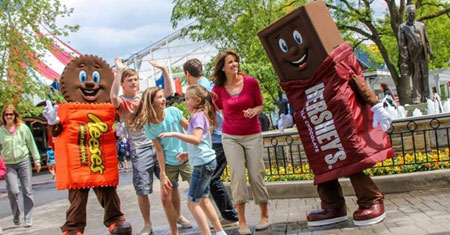 4) "Play Nicely", the proverbial mother quote of your childhood, doesn't need to be spoken during vacation. This idea of playing nicely comes automatically once you are placed in an area where everyday tasks don't plague your mind and body. So take advantage of this feelings, use the lightened mood to remind you and your spouse or  family how much fun you can have together. For couples, their vacation in Lancaster might take them  for a short drive into West Reading, PA where you will find a plethora of boutiques, restaurants, gourmet shops, and much more . It might take families a short drive to Hershey Park and some chocolate bars to remind them of the fun they can have together. Or  maybe a stroll through Downtown Lancaster , roaming through the various art galleries, breweries, and restaurants simply enjoying time together.
5) Finally, we can't deny that vacations help us grow. While it may have been the mid-19th century doctors and ministers mission to push vacation on people to increase their faith and relax their body, vacation has helped us grow in many other ways. Coming away from a vacation in Lancaster County, you could have grown from time spent with family milking cows and making cheese on a true Amish farm, you could have grown from time spent with your spouse just reading and relaxing in a comfortable Bed & Breakfast, or you yourself could have grown from the knowledge you gained walking around an area that is rich in history and culture.
So, if you are feeling worn out, if your relationship is overwhelmed with distraction and neglect, or if your family isn't appreciating what it means to be "family" then we suggest taking the good doctors advice and head on a vacation. Grab a map, point at a spot (hopefully it's Lancaster), and head there because no matter where you go, the simple word vacation is sure to put a smile on your face.