I had a discussion recently with a very nice gentleman at the Black Forest Brewery. After pleasantries, we delved into a deeper conversation about travel; it turns out he had spent some time in India, a place I'm determined to visiting at some point in my life. We talked all about why he made his initial trip, how he financed it, what he enjoyed, and why he ultimately returned home after a prolonged stay. It was a very pleasant conversation, but somewhere in the middle, he got to asking me about where I would like to travel. It is no secret to anyone who meets me that I'm obviously drawn to food and drink. So I began rattling off a list of potential places that sparked my culinary interest, and he noticed this right away. His response was "so it seems you travel for pleasure and culture"; it was a simple observation, one any person could have made,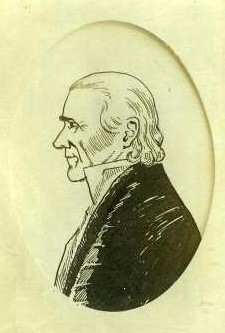 but it truly made me think about why someone travels. My passion for immersing myself in the purest and most comfortable culinary and cultural experiences are indeed my reasons for travel, but then on the other hand there are people like my husband and dad who travel for the sole purpose of revisiting history. These are ideologically two ends of the spectrum in my book, I know history plays a large part of culture, but when I travel I want to live in the present, but there is this whole other aspect of travel I really never consider. Thus, I
am inclined to write a blog and explore the art of traveling to purely enjoy the history of the location
And, what a better place to start than Ephrata, the hometown of our B&B&B.  Ephrata is located in Lancaster County and for those who do not know, Lancaster was settled in 1729 making it one of the United State's oldest inland cities. Of course, the area was home to many others before it was officially named by John Wright for his hometown Lancashire in England. Originally inhabited by the Conestoga Indian tribe, Lancaster was also first home to the original European Mennonites who traveled from overseas in 1710, and to a rogue religious visionary, Conrad Beissel, who founded the Cloister society in what is present day Ephrata.
Thus, we have the start of a very interesting birth for Ephrata. Conrad Beissel, at the age of 41, moved to Ephrata on the banks of the Cocalico Creek to live a hermit life after leaving a church community outside of Philadelphia. Beissel's extreme religious and ideological beliefs resulted in a celibate lifestyle often characterized as a mixture of pietism and mysticism. Eventually his lifestyle and preaching gained a small following and the Cloister community of approx 300 people took roots. Over a 16 year period, the community constructed no less than 8 major structures in addition to dormitories, meeting places, workshops, and mills; the majority of these structures remain today and can be toured thanks to the Pennsylvania Historical and Museum Commission which deemed the property a National Historical Landmark.  I asked while conducting my research, how did such a small group of celibate people come to grow into a town presently populated by over 13,000 people?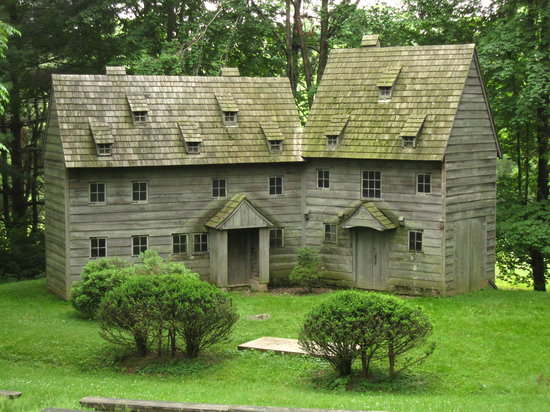 There are several reasons. Number one, while Conrad Beissel did preach celibacy, families were a large part of his community. They kept the old young and the young old by teaching well known techniques and passing along newly acquired knowledge. When the Cloister declined and the last of the celibate members died in 1813, the village around the community started to grow with trade. This growth leads us to the second reason. Lancaster was the hub of travel for those looking to move westward and King Street provided just the shop for those travelers. The Steinman Hardware store (presently the Pressroom Restaurant) specialized in two things- the Pennsylvania Long Rifle and the Conestoga Wagon. With many travelers needing attention to their only form of transportation, Lancaster and its surrounding towns including Ephrata began to thrive. Trade, mechanics, and good land are what finally allowed Ephrata to become an official Pennsylvania borough in August of 1891.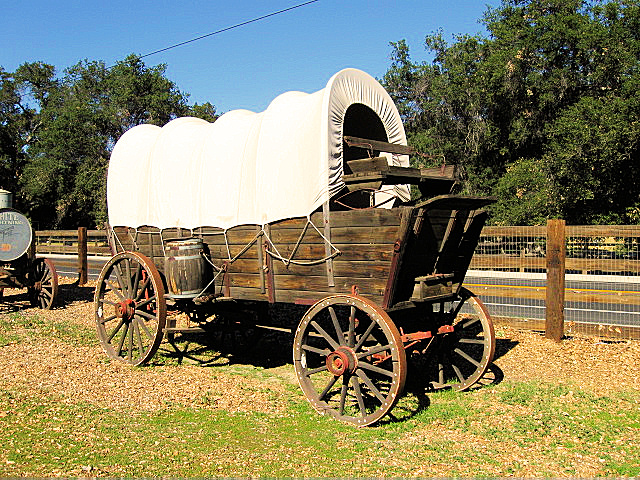 So if you can do the math, that makes 2016, Ephrata's 125th Birthday…and they have celebrated in style. Over the past year the various associations involved with keeping the Ephrata downtown, borough, businesses, and residential areas up and working have put together many events to mark the occasion. We have seen new festivals (beer & food trucks), craft fairs, street fairs, community get-togethers, and even a 6-layer cake to feed 300 in the town square. This past weekend, there was even further reason to celebrate as visitors from Eberbach, Germany ( Conrad Beissel's hometown) visited Ephrata. I had the great pleasure to meet a few of them when they stopped into the Black Forest Brewery for  a craft beer and I was happy to hear how Ephrata was an area of great pride to the people of their town in Germany. Another happy coincidence- Eberbach is in the Black Forest Region of Germany ( hmmmm, were our owners crafty or what?!).  The Eberbach society was also treated to another special birthday treat as the Ephrata Historical Society had organized a walking tour throughout the streets of Ephrata emphasizing famous landmarks, architectural achievements, and noteworthy businesses. The 1777 Americana Inn B&B was recognized as an official tour stop, emphasizing its rich history and its time as the original homestead of the influential  Donecker family.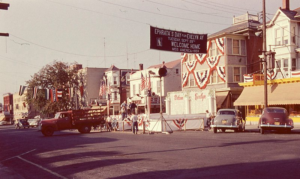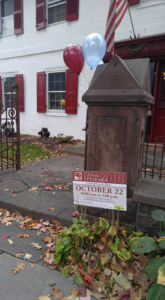 After this research and talking amongst local "Ephratians" I'm not entirely convinced I'm a historical traveler, but it has opened my eyes to the wonders of new areas and how learning about their past can only richen my present experience. I urge those who travel for the love of food, wine, and company to cross the roads a bit and take a break in Lancaster, PA.  Here you will find a rich history of people who take pride in their land, their history, and their culture. I'm not just talking ring bologna and shepherd's pie, no I'm referring to the old world ways of farming the land, preserving family traditions, and maintaining landmarks that might have otherwise been forgotten. We look forward to you visiting our town, learning its history, tasting its culinary delights, and embarking on a new tradition with us and craft beers at the Black Forest Brewery…after all you are embracing both the United States and Germany history the minute you walk through our doors.

HAPPY 125TH BIRTHDAY