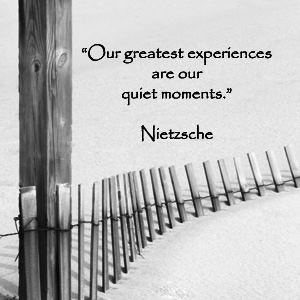 In a couple weeks, you will be able to look forward to  blog completely dedicated to the adrenaline rushing adventurous experience at Refreshing Mountain, but for now I would love the opportunity to talk a little about the quiet adventures you can have in and around Ephrata!
Quiet adventures, seems like a bit of an oxymoron in my eyes,  but sometimes a quiet adventure is all a couple needs to enjoy a weekend away. I've done the quiet adventure thing with my husband, more often than not it's a simple walk down the beach on a summer morning or a hike around the campgrounds that doesn't result in a full sweat, but what quiet adventures does our quaint little town of Ephrata have to offer?
My first suggestion for a nice leisurely afternoon adventure would be to walk the Linear Park Trail, renamed in 2013 as the Major Richard D. Winters Memorial Trail. My first experience with this trail was last summer, I had inquired as to where I could run a fairly easy path while training for my first Tough Mudder and this trail was recommended by many of our local patrons at the Black Forest Brewery. The trail begins only a few short blocks away from the inn and follows a windy paved road that today runs approximately 5 miles. The complete 7 mile trail, which runs along the Reading Railroad, is projected to be finished by 2018 and will allow walkers, runners, and hikers to pass through four of Lancaster's well known towns.  For those who like to hike, but aren't avid trail blazers, this scenic and relatively flat trail lends itself to a perfect afternoon stroll. Also, if you're visiting the inn and happen to bring along your bikes, this trail is the perfect road to ride and enjoy all of the scenery between Ephrata and Lititz but without the worry of vehicles and roadside accidents!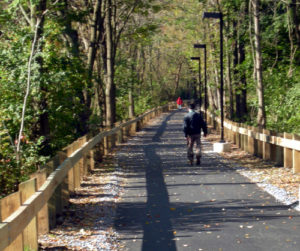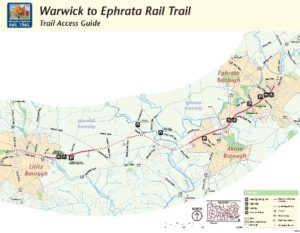 Next suggestion for a quiet afternoon adventure is a simple drive through the local Lancaster back roads. There are farms, school houses, animals, and beautiful scenes to be had by a simple 30 minute drive around the inn. A particular favorite drive of mine can be found by clicking on the attached map, these back roads will take you from Ephrata to Lititz, and pass you by a vast number of  Amish farmhouses, Mennonite churches, cattle farms, wooden bridges, Amish farm markets, one room school houses, and sprawling Lancaster fields that all lend themselves to perfect picture moments.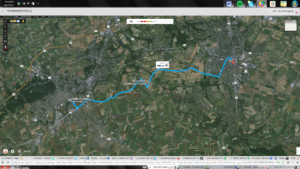 My third suggestion for a quiet escape during your visit to the 1777 Americana Inn B& B would be to try and  remember that your stay is an ESCAPE. Enjoy your room. Enjoy your jacuzzi. Enjoy your robes. Enjoy the sound of horse and buggy's passing by. Enjoy the quiet patio, the gardens and the birds. Enjoy a game of chess in the living room. Most of all enjoy the time away with that special person you chose to join you in your escape from reality.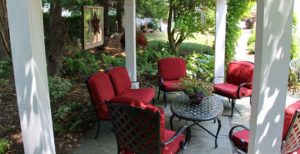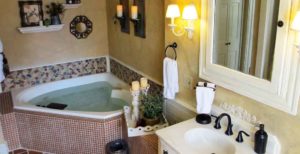 Life can become so over run with things to do, places to see, people to meet that we forget to cherish the quiet moments we get to spend with the people that mean the most to us. My husband and I are prime examples of how life can get in the way of quiet moments, we've survived deployments, jobs, internships, travel, and sometimes we did forget to enjoy those calm moments life had afforded us. But no longer, now on the off hours of a mid week day that we get to spend together, we talk, laugh, and sit in quiet holding hands remembering that moments like these are what make life together special. So if you find yourself escaping to the 1777 Americana for the weekend, I urge you to indulge in all that Ephrata and Lancaster have to offer but not to forget that holding hands while walking a trail, driving a back road, or drinking a cup of coffee in the morning are just as fun and much more meaningful.