Over the past few months, I have had the great opportunity to discover quite a number of what I'm appropriately calling" Cool New Things".  While others may not think them so "cool" I feel it my obligation to at least share my latest finds with the few of you who like the new and old, the fascinating and the weird, and the thrill of creativity.
Find #1 – Allegro Vineyard ( Brogue, PA)
By now, if you've been following the blogs or know me, you have probably surmised that I am a bit of a wino. I don't pretend to be a great sommelier or even a wine enthusiast, I simply love to experience new wines of all regions, flavors, colors, and styles. Recently, I had the pleasure of helping to choose the new wines for Black Forest Brewery's summer wine selection. This terrible task I was assigned landed me in the heart of York county at Allegro Vineyards (the oldest commercial vineyard in Pennsylvania). I'd like to believe if Yoda were accompanying me that day, he'd throw out phrases like "the vines grow deep, they do" or "old is the grape, I taste" because Allegro has this process down pact. Steve, our excellent sales rep and wine guide, treated us to an informal tasting of about EVERY single wine they carry at Allegro that afternoon. We tasted reds and whites of the entire spectrum from steel drum Chardonnays to amazing dry red blends, oh and did I mention we tasted these wines completely surrounded by their oak barrels and the smell of aged wine- I was in Heaven. Now, you ask what is so weird, where does the "cool new thing" I discovered come into play. I won't keep you in suspense any longer, if on a slow day or by request you ask for a tour of the facility, you may be taken into their lab where at the far end of the room sits the coolest library I've ever seen. It was rows upon rows of their vintages dating back to 1982. Wines the vintner deemed good enough to store away for a rainy day or for those lucky enough to come back and enjoy a "vertical tasting" ( A vertical tasting is when one varietal from several different generations is brought out and tasted newest to oldest, allowing the taster to experience how the grapes have grown and aged through many decades). Apart from seeing this vast collection of aged wine, I was completely in awe when Steve pulled bottles from the 90's that were dust and cob-webbed covered, giving them a most primal and historic look. This was my "cool new thing". I'm told however, of course, that whenever I make it to Europe and have the chance to discover cellars filled with old world wines, this brief moment will pale in comparison, but I will gladly take it for now.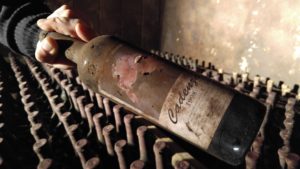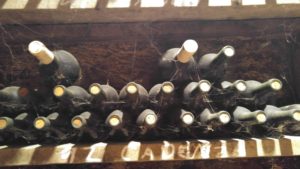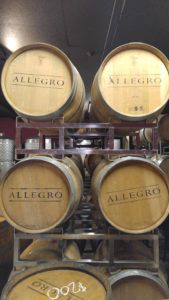 Find #2 – Artifacts Bank (Reading, PA)
It is also my fortunate pleasure, with my event coordination business, that I am contacted by friends and family to often stage a party or storefront. It is this case that brought me to my next "cool new find". This past weekend, my husband's cousin who volunteers at Artifacts Bank in the Centre Park Historic District of Reading enlisted our help. The building, you assume would have once upon a time been home to a bank, but it was in fact an old tire shop on 5th avenue. In the recent years, the location has been aptly transformed into the Centre Park Historic District Headquarters, where it is now home to treasures beyond your imagination. This place has such understated charm with its wave-like plastered walls and bays of antiques, it is hard to not feel like a kid in a candy store. I walked throughout the shop in utter awe and amazement at some of the antiques that littered its floors and shelves, there were old claw-foot bath tubs, gold frames eight feet high, doors that if lined up could tell the history of Reading, it was just simply amazing. And you ask, what is so cool about a pile of junk, it made my list because I NEVER KNEW IT WAS THERE. I've lived in Reading my whole life, and this treasure trove of antiques has never once crossed my path, but now that it has, I'm sending everyone! If you like to re-purpose, this is your place. If you like to tinker and make new and exciting objects, this is your place. If you love history and are looking to restore an old home or piece of furniture, THIS IS YOUR PLACE. Honestly, I could go on for forever about how much new found love I have for Artifacts Bank, and I can only hope if you're looking for an adventure while staying at the 1777 Americana Inn Bed & Breakfast, you'll take a trek into Reading and check it out yourself!
* Artifacts Bank is a volunteer run organization, the store itself is only open to the public Sundays 9-2pm and Mondays 2-6pm, otherwise by appointment*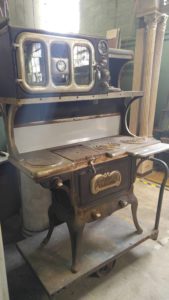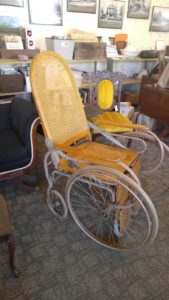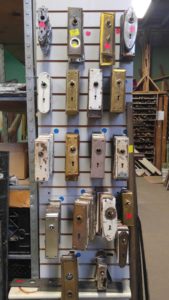 Find #3 –  Emma's Gourmet Popcorn
In full disclosure, I have yet to visit the Emma's Gourmet Popcorn location so I'm sure at some point when that happens, a full blog will be dedicated to the countless varieties of popcorn the company produces. However, it makes the list in the meantime because I received some for my birthday and it was delicious. If you like popcorn, this company is the royal court of popcorn in eastern Pennsylvania. Every kernel is popped and every candy is homemade on the property in New Holland where this family run business is located. I personally was given the Chocolate Carmel Espresso Popcorn and as far as I'm concerned it was the best salty sweet snack ever. But, according to my research and brief encounter with some of their products at a local farmer's market, there are over 90 flavors to currently choose from and they are always adding more. I can't wait to make this a stop on my next day off and encourage those looking to satisfy their sweet tooth while staying at the 1777 Americana Inn Bed & Breakfast to take the brief 20 minute drive and grab yourself a bag (or two) of Emma's gourmet goodies.
* Open everyday, except Sunday 9-5pm*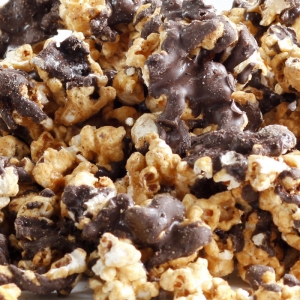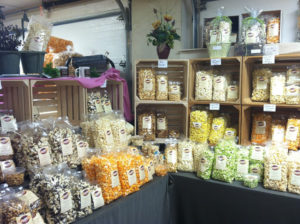 I can honestly say, the best part of a stay at the 1777 Americana Inn Bed and Breakfast is its location!  SO convenient to Berks and York County and centered in the heart of Lancaster County, stay here one time and you will quickly want to rebook for a future stay as you explore and enjoy this beautiful area of Pennsylvania!