Discovering Lancaster in my mid-twenties was about the best thing that could have happened to this Berks county girl. My first trip to downtown Lancaster was in the spring of 2014 and I've been hooked ever since. The vibrant community that exists within the 5-block radius of Penn Square blew my mind and exceeded anything I had experienced in Reading. I was able to visit the oldest farmers market in the U.S., I browsed in and out of countless art galleries witnessing the rebirth of sculpting, painting, drawing, and printing, and  I ate food that had nothing to do with potatoes, meat, and sauerkraut, it was simply magical. After my first trip, it took me a few weeks to make my way back, but when I did it was for a most epic date day with my husband. That's the glory and charm of Lancaster (especially downtown) that you can make a date day and then make a date night and have them be completely separate experiences. So, this blog is dedicated to suggesting how you can make the most of your time at the 1777 Americana Inn Bed & Breakfast by creating the perfect date day and night!
Date Day Suggestions:
Wake up and enjoy a delicious breakfast from innkeeper, Denise Harter!
Head out and start your adventure with a visit to Central Market in downtown Lancaster. ( For easiest access, park in the Prince Street Garage).  In Central Market make sure you don't miss Linden Farms Goat Cheese, Rooster Street Provisions, Long's Horseradish, Tom's Breads, and The Herb Shop( just a few of my favorites!)
After Central Market, head to Building Character located on the 300 block of Queen Street ( This reinvented warehouse currently houses more than 50 artisans and is a great place for those who appreciate crafts, antiques, and collectibles!). I cannot say enough about this place and if you like unique finds . . plan to spend some time here!  Great for gift giving or spoiling yourself with something special.
Building Character will take you a bit to walk through and enjoy and shopping always makes me hungry, so after take your date day to Issei Noodle. This Vietnamese noodle house never disappoints with plenty of family recipes (our favorite is the Spicy Tan Tan, make sure you tell Andre and Donna, DeVine Destinations say hello!) The food here is fresh, delicious and totally satisfies every craving you may have!
You'll be stuffed and ready for some adventure after your early lunch at Issei and we recommend you continue your date day with a downtown historical tour provided by the Lancaster Visitors center daily at 1pm. This tour is partially why my husband and I fell in love with Lancaster, taking you through the streets of downtown Lancaster and into some unexpected buildings.
End you date day with some delicious drinks at The Pressroom. Ask for Kevin, he's responsible for creating some great craft cocktails on the restaurant's new menu If you are lucky you may get to sample some beer from Black Forest Brewery . . Bob is working now to get some beer on tap in this beautiful historical building!
If you're a bit tired because date day has been awesome, make your way back for a nice cozy nap in your luxurious room at the 1777 Americana Inn Bed & Breakfast and when you wake, visit their on-site brewery for an enjoyable evening with craft brews and local grub.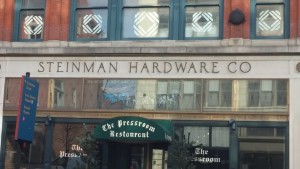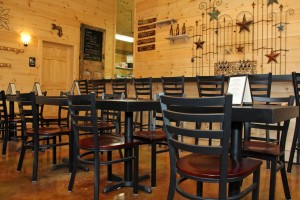 Date Night Suggestions:
Wake up and enjoy a delicious breakfast from innkeeper, Denise Harter!
Enjoy a relaxing morning and afternoon in your room at the 1777 Americana Inn Bed & Breakfast . Grab a beer or two at the Black Forest Brewery and then head back to your room to get ready for your night out on the town.
Stop in Lititz and enjoy a nice wine tasting at Waltz Winery. Grab a bottle later for your dinner reservations at a B.Y.O. restaurant.
Drive to downtown Lancaster for some Happy Hour action, we recommend starting at The Brickyard Restaurant and trying their mix drinks and beer specials. Another great HH spot is Character's Gastropub where they feature discounted drinks and appetizers!
Feeling good from happy hour, make your way to Ma(i)son, Lancaster's best farm-table B.Y.O. dining spot. Pop open your bottle and enjoy the ever changing menu at this urban cookery. We love the frise salad when it's in season and the homemade pasta dishes are ALWAYS amazing!
Full and ready to continue your night, you now have a multiuse of options for late night entertainment. We recommend Tellus 360 or Altana for their outside/rooftop bars. Tellus 360 has a knack for finding great local talent to help you dance your night away. You could also head to The Chameleon Club, a music club that features local and national acts.
If music and dancing aren't your idea of a good night, the Fulton Theater constantly surprises with a selection of shows that would make Broadway jealous!
Feeling like you need a night cap before heading back to the 1777, visit the Federal Taphouse and enjoy a few beers from their 100 taps- their wood fire grilled pizzas aren't a bad late night snack either!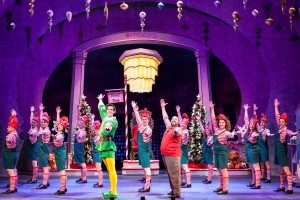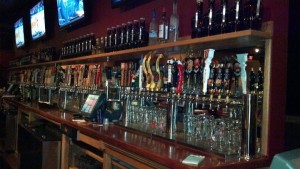 So book your room, grab your date, and have a wonderful day out in Lancaster!