December was a big month for us, as we celebrated the one year anniversary of our on-site pub, Black Forest Brewery, threw its 1st Anniversary celebration, and what a celebration it was. Coordinated by Amanda DeVine of DeVine Destinations, the day-long celebration included raffle prizes, a local performance by Two Pints Shy, a delicious Italian buffet from Antonino Elia, and a Russian Imperial Stout beer reveal. The event which was released to the public in early November saw over 300 people through its doors on the 12th and welcomed many new faces to the Black Forest family. The owners of the pub and the 1777 Americana Inn Bed and Breakfast could not have happier and surprised with the amazing turnout on the day, they felt simply overwhelmed with gratitude as the community they entered only one year ago came out to celebrate with them.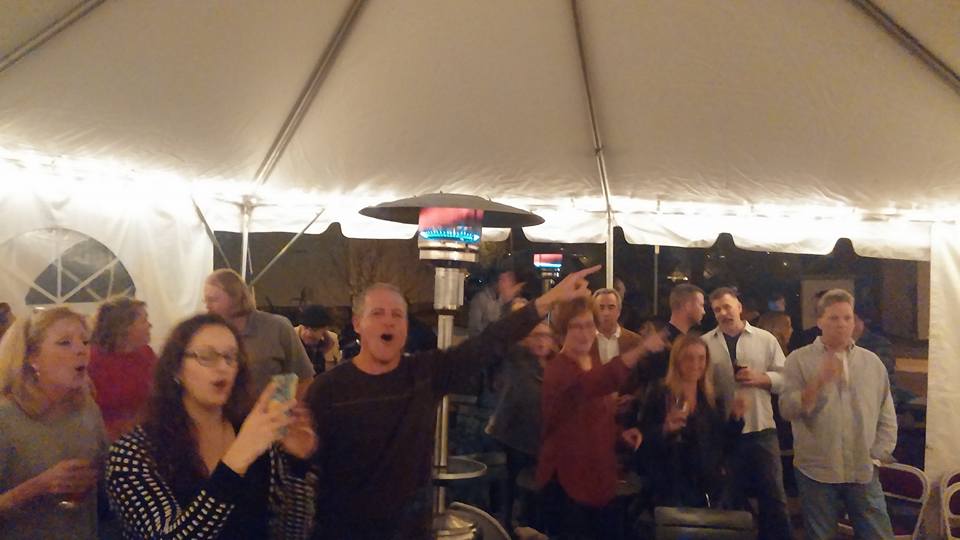 The day started right away at noon with new faces and continued into the night as Two Pints Shy rocked the pub and left people dancing, hugging, and laughing with each other. Raffle prizes were graciously donated from many local companies such as Scratch Bakes, Sheldon's Gallery & Frame Shop, Javateas, Roma Pizza, LuLaRoe Consultant Kristin Miller, along with Black Forest Brewery pint glasses, growlers, and T-Shirts. The Italian buffet was flowing compliments of local chef, Antonino Elia with 3 types of pasta and homemade sauces, homemade meatballs, chicken, sautéed vegetables, salad, and garlic parmesan bread. Guests stayed and mingled inside and outside the pub where the patio was covered with a tent and heaters, which due to the unusually warm and beautiful weather seemed ornamental for the day.
Black Forest Brewery since its opening has aimed to feel like a home more than a business to people, and I believe the turnout on Saturday proved just how successful they have been. Loyal patrons, new faces, and even past inn guests made their way to the pub to congratulate the staff and its owners on their success in the past year. A slideshow of the past year featuring the construction of the brewery, its equipment set-up, and many moments with pub patrons played all day long for guests to enjoy as they sipped Bob's new and flagship creations.
It is with many thanks and much love we say thank you to everyone that has supported our on-site brewery in the past year and we hope to make this next year and many years to follow just as enjoyable! Cheers to Trails, Tales, and Tavern Ales!