When one travels to Lancaster County for vacation they usually have three things in mind. This list is comprised mostly of seeing a horse and buggy, antiquing, and visiting the vast multitude of farmers markets and their local Lancaster county field produce. But, when one travels to Lancaster they rarely remember that another very historic county lies but a mere mountain and two cornfields away. The county I'm referring to of course is Berks, and if you are a resident or have ever been a visitor you know Berks County is a lovely stop to add to your Eastern Pennsylvania travels.
Now, I may be biased considering I was born, raised, and still live in Berks and for all of its quirks, this county still remains my favorite. We have the Pagoda after all, you know that huge seemingly out-of-place Japanese structure on the top of the mountain in the town of Reading, PA. However, what most people don't realize is that the Pagoda was built in 1908 and was intended as a luxury resort, but when the finances fell through the 7-story building was sold to the city of Reading for $1. Since that point, the structure has become the icon of Reading and has been used as a broadcasting tower, an entertainment venue, and annually acts as the beacon for Santa Claus. The Pagoda, sitting 866 feet above sea level on Mt. Penn is open to visitors Saturdays and Sundays from 12-4 year round and is also a beautiful place to get a skyline view of Berks County.
http://www.readingpagoda.com/home.html
But the Pagoda isn't the only draw to visit Berks County;  the shopping, history, and entertainment are a simply fantastic as well! For example, as you enjoy your stay at the 1777 Americana Inn Bed and Breakfast but have exhausted your Lancaster County attractions, take a short drive into West Reading and stroll down its eclectic Penn Avenue Street. One of my favorite spots in all of Berks County, Penn Avenue has a little something for everyone from specialty shops, gourmet restaurants, and of course the Vanity Fair outlets for shopping. In my opinion the "Go-To" places on the avenue depend on your taste but my fan favorites are listed below:
1) Curious on the Avenue (A brilliant antique and consignment shop that features a whimsical garden and carriage house stocked with old and new goodies)
http://www.curious-on-the-avenue.com/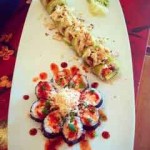 2) Go-Fish Seafood Market and Sushi Bar (THE best and freshest seafood around)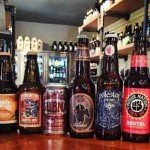 3) The Barley Mow (a modern beer mart stocked with hundreds of craft varietals and a tap system. This place is especially unusual in that they encourage ordering take out from local restaurants and having it delivered to the beer bar.)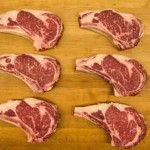 4)  Dundore & Heister- Local Organic and Pasteurized Meats (This place is the baby of the avenue, not yet celebrating its 2 birthday, but don't let that fool you the shop has a superb butcher who creates perfect and affordable cuts of local meat)
http://www.dundoreandheister.com/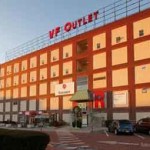 5)  Vanity Fair Outlets:  The Vanity Fair outlets are known country wide. The outlet, once deemed "the outlet capital of the U.S." now carries a large selection of affordable apparel as well as designer outlet stores.
http://www.vfoutletcenter.com/
Denise and Bob Harter, the Innkeepers at the 1777 Americana Inn Bed and Breakfast are also Berks county natives and have lots of ideas for "must sees" in Berks County.   Denise recommends Anthony's Trattoria (http://www.anthonystrattoriareading.com/ )  for an upscale authentic Italian dinner while Bob sticks to The West Reading Tavern (http://www.westreadingtavern.com/home/index.php ), an "oldie but goody" serving up craft beers and excellent entrees.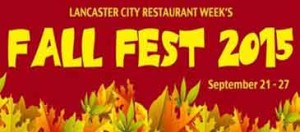 While enjoying your stay, don't be afraid to pick their brain for over coffee in the morning and you'll be sure to have a dozen places to visit by your third sip!  One of Denise's favorite little hidden gem shops is Five and Divine http://www.fiveanddivine.com/shop/  in her hometown of Wernersville.
There is so much more to do and see in Berks County, these are just a few suggestions. Check back next week for our blog on Berks County for the late night crowd!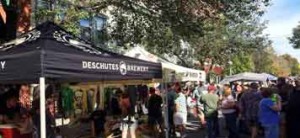 Planning your trip to Lancaster County, here is what you can look forward to September 22 – 27!