When you think Bed & Breakfast one doesn't normally think brewery or events first thing, but when you choose the 1777 Americana Inn B&B they should be the first thing on your mind. Our unique B&B features a delicious on-site brewery where we have hosted several events in the short year it has been open. Events include: business meetings, trolley brewery tours, anniversary parties, bridal and baby showers, 5- course food & beer pairings, corn hole tournaments, and local musicians. With the unique combination of our inn and brewery, the possibilities are endless. A huge benefit to any event is of course having some to help you coordinate the thing, whether they are just involved as support or organizing it as a whole, it makes an event so much easier to handle.  So, when looking at the 1777 Americana Inn B&B or Black Forest Brewery as your next event location, know we can provide just that service. Our in-house event coordinator, Amanda DeVine owner of DeVine Destinations, will help you customize your event from top-bottom and with the addition of wedding events late next spring we will definitely be keeping busy. While her business may be in its infancy, Amanda and her mom, Beth, are not without practice. With countless family parties often hitting the 40 person mark at their home in Shillington, Amanda and Beth have learned how to adapt to small spaces, use their imaginations, and prepare food for the masses.  In August 2014 when Amanda decided she no longer wanted to pursue her degree in Marine Biology, the switch to public relations and event planning came as no surprise to her husband, family, and friends.  Passionate about making events that focus more  on creating memories than stressing about perfection, Amanda and Beth are a dynamic duo that not only bring a unique eye and creativity to an event, but Amanda has an uncanny ability to make anyone feel like they've been friends for years. We've seen her in action at our 1st Anniversary party ( that exceeded our patron number by well over 100 people), at our 5-Course Beer/Food Pairings with The Fat Pineapple Catering Co., and around the inn and brewery always making sure guests and patrons feel at home.
Women's Executive Coach, Author, and Speaker, Susan Baroncini-Moe recently released an article listing the "7 Surprising Reasons to Hire an Event Planner".  The article can be read in full by clicking the article link, but among the top 3 reasons are 1) You'll save time 2) You'll save money 3) You'll have a better looking event. She mentions that by not having to worry about every detail and every meeting, you will have more time to focus on your personal life and actually enjoy the special occasion you are celebrating. She also mentions, that by giving your event planner a budget to work with, you avoid spending extra if you yourself were in charge of the event. Her 3rd reason to hire a planner, would be that you are more likely to have a better looking event because planners are notoriously focused on detail and the overall feel of an event. While Susan continues the benefits of hiring an event planner in her article, I think those 3 reasons are enough to convince a person to pass off the tedious event duties and just enjoy the occasion, whatever it may be.
While the 1777 Americana Inn B&B and our brewery aren't meant for 200 person parties, they ARE the PERFECT venue for intimate gatherings, small weddings, showers, and dinner parties! Check out some pictures below of some of the events we have hosted over the past year and get your thinking caps on for your next event at the 1777 Americana Inn B&B or Black Forest Brewery.
Inn and Brewery rental prices can be found by contacting Denise or Bob Harter or Amanda DeVine or DeVine Destinations at devinedestinationtours@gmail.com!
Bridal Shower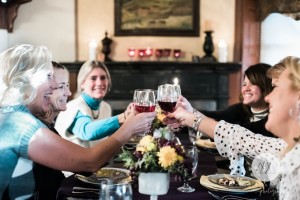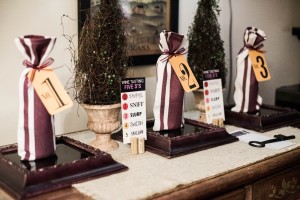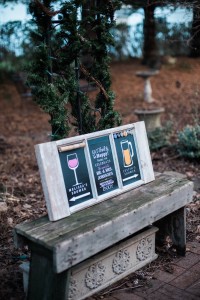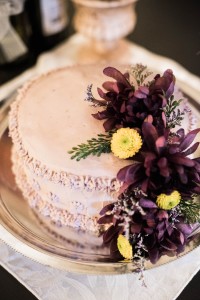 5-Course Food & Beer Pairing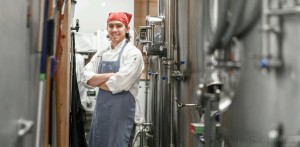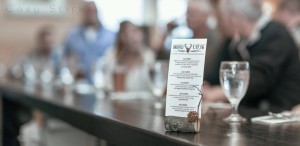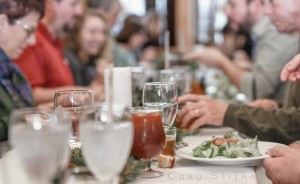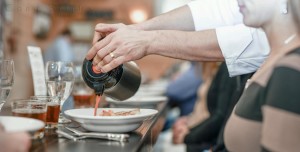 Other Brewery Events!