In 1709, Lancaster was settled by German immigrants (or Pennsylvania "Deutsch"). In the 300 years since then, many generations of residents have lived and worked here, and have helped our young nation grow. Structures ranging from modest log homes to immaculate institutions were built to provide shelter and to serve other important functions in the community. Lancaster and its built environment have played a vital role in history, serving as a meeting place during the Revolutionary War, and a hiding place along the Underground Railroad. Renowned figures such as President James Buchanan, Thaddeus Stevens, Andrew Ellicott, and Charles Demuth once resided in Lancaster.
Today, we live in the shells of previous generations. With the help of historic preservation, renovation, and restoration, many historic structures remain for us to use and enjoy. The primary architectural styles one might expect to see in Lancaster County are: German Colonial vernacular, Georgian, Federal, Classical Revival, Victorian, Beaux Arts, and Art Deco. The rural setting of most of the county provides for a pleasant connection between the landscape and architecture.
Given its historic past, there are many sites to see in Lancaster County. Here are some suggestions for visiting historic architecture. Please verify seasonal hours before visiting!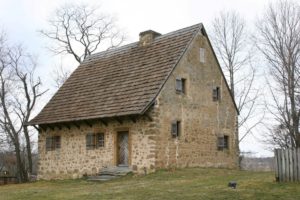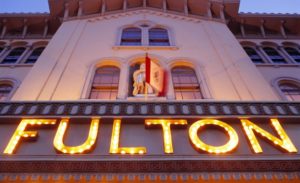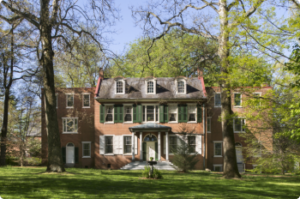 For those interested in Lancaster real estate, Zillow is a fun resource. Even if you're not looking to buy, it provides a lens into privately-owned historic properties. You can add "historic", "renovated" or other related keywords to your search. Maybe hit an open house and see some architectural history that isn't listed in the guidebooks! Here are some eye-catching properties currently on the market:
Sweet Renovated Church Condo5 W Walnut St, Marietta, PA 17547. A funky and impressive space with 21 ft tall ceilings. Church originally built in 1907.
Historic Compass Mill Complex 817 Rothsville Rd, Lititz, PA 17543. This historic property with log home, grist mill, and cottage dates to 1776. Zoned community commercial.
"Happy Farm" Estate, Beautifully Restored 286 Conestoga Creek Rd, East Earl, PA 17519. Stunning 9.8 acre creekside estate with restored farmhouse and barns. Original structures date to 1730.