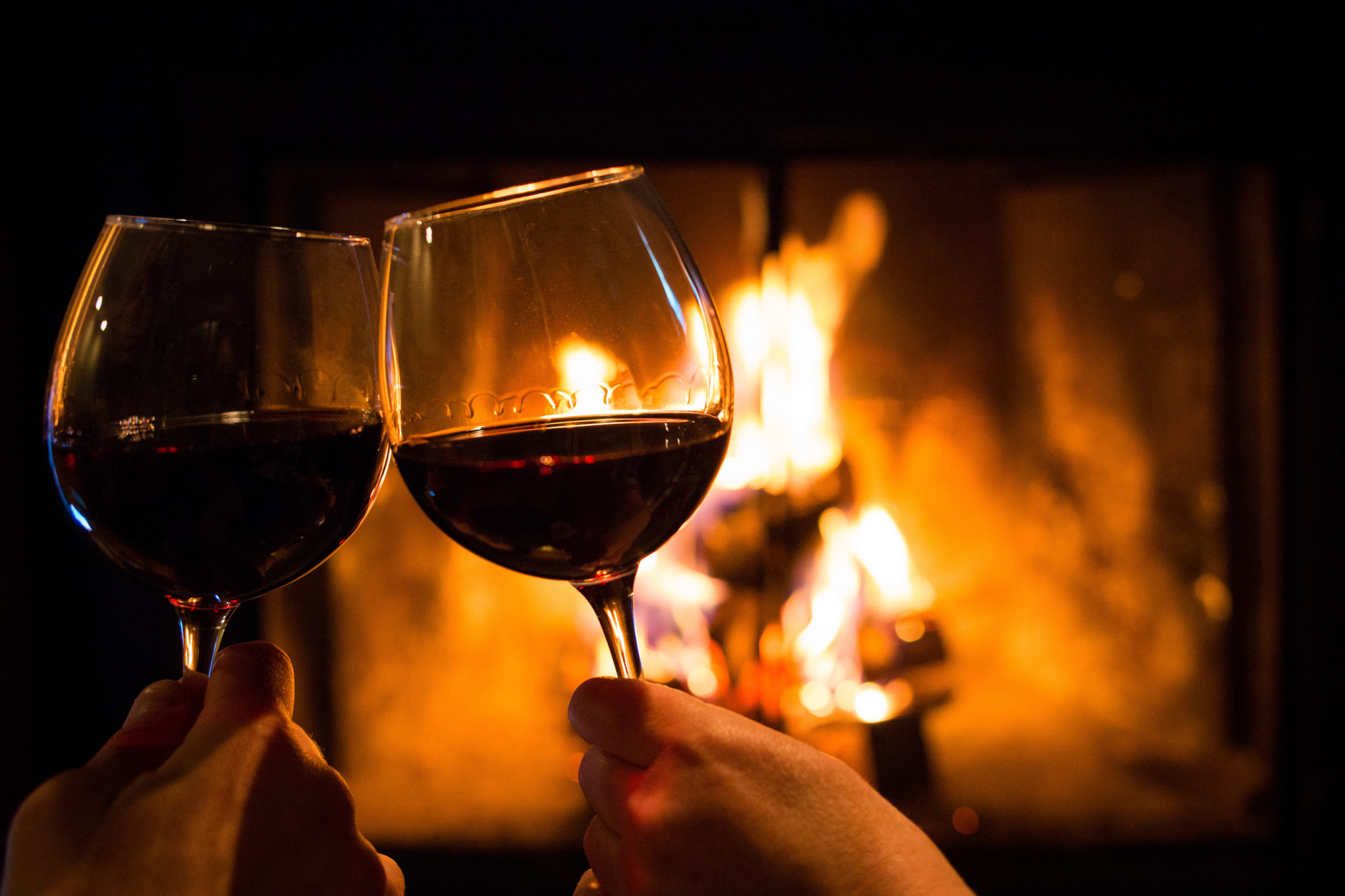 Old Man Winter has graced us with his presence, and many are dreaming of sandy beaches, umbrella drinks, and sunscreen already! NOT ME!  I absolutely love living in Lancaster County, and the main reason it is perfect for Bob and me is that Lancaster County, PA has FOUR legitimate seasons to enjoy. Rach one beautiful in its own way. 
Nope, I am not crazy, winter and winter getaways are lovely. I encourage you to join us and see for yourself why the Lancaster County landscape makes for the perfect romantic getaway!
Take In The Sites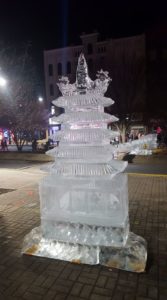 What better way to see the Lancaster County Amish Country and landscape than in a horse and buggy!  Yes, it will be cold, but they will be ready for you with layers of warm blankets and quilts to snuggle under as you enjoy the tales of the Amish and their lifestyle.  Stop in Kitchen Kettle Village after your tour and grab some great charcuterie, cheeses, and wine, and head on back to the Inn for a romantic evening in front of the fireplace.
I am also a big fan of the many talented artists who bear the cold and carve beautiful ice sculptures for the rest of us to enjoy.  Reading has a wonderful display for their Fire and Ice Festival which runs January 17th and 18th. 
This festival is held in downtown Reading, Pennsylvania and boasts chili cook-offs, beer gardens, vendors, food trucks and so much more!  I am always impressed by how organized the event is. It truly does welcome Winter to the Berks County area. If you cannot make this event, Lititz also hosts a Fire and Ice Festival on February 14th and 15th and is equally as beautiful as Reading's. 
I cannot wait for you to experience the beauty and come back to the 1777 Americana Inn B&B and share your favorite sculptures and pictures with me.
Grab Dinner and A Show
Bob and I are sort of "non-traditionalists" when it comes to the holidays and often try to celebrate on the off weekends to avoid the crowds, pre-fixed menus and stressed staff.  If you agree, consider one of the many beautiful restaurants in Lancaster County, PA and create your own special romantic winter getaway. 
My idea of a "perfect date night" is dinner, a show, and late-night cocktails on a rooftop bar ending in front of a fireplace in my jammies under a cozy blanket.  Is this doable in Lancaster County?  Absolutely!  Make your reservation at Luca Italian Kitchen in the city. Experience the vibrant atmosphere, incredible homemade Italian cuisine (this is NOT your mama's meatballs and spaghetti – as good as that is), an amazing wine and Amaro selection, and let me just tell you about the desserts. Oh my goodness! 
Now take your food coma over to the Fulton Theatre, and be prepared to feel like you have been transported to Broadway.  Bob and I have not seen one performance there that has not blown us away.  After the show, take a stroll over to one of the many new rooftop bars making an appearance in Downtown Lancaster. The Exchange hosts a beautiful view and an incredibly beautiful lounge.
Their sister restaurant, Plough, has also made a big splash in the downtown scene with great food, cocktails, and atmosphere.  A little more on the casual side are Altana and Yorgos.  No matter which one you choose, you will certainly enjoy the view of as our beautiful city lights up the night sky.
Sit Back and Relax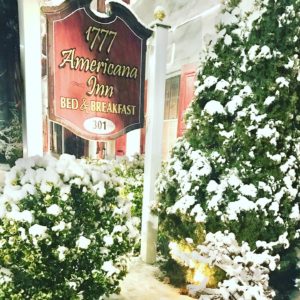 Of course, if you are absolutely exhausted from the hustle and bustle the holidays created, you can also just come on over to the 1777 Americana Inn B&B and relax!  Play a game of chess in the living room in front of the fireplace and sip on some complimentary brandy.  Pick up a puzzle, and spend the evening watching old movies on Hulu TV in your room; and when you get a little stir crazy, walk on over to our onsite Black Forest Brewery. 
Our menu has grown and the food is delicious!  Bob is always bringing out a new craft beer and our customers love meeting the travelers from the Inn.  Many mornings over breakfast we enjoy stories from our Inn guests about the great locals they had met the previous night at the brewery.  During the day you can bundle up and stroll down the rail trail and enjoy the beautiful winter local landscape.  Warm-up on your way back with a fresh brewed coffee and crepe at Griddle and Grind or stroll up to Ephrata Main Theatre and catch a movie! 
My sincere advice to you is, embrace the season, enjoy our numerous attractions, and immerse yourself in what it has to offer. You will love Old Man Winter in Lancaster, PA. He's not a bad guy after all. 
Blessings to you all. We hope to see you soon at the 1777 Americana Inn Bed and Breakfast in Ephrata, Pennsylvania for your next winter romantic getaway.