Experience Our Luxurious Lancaster County Bed and Breakfast
Exciting things are "brewing" at the 1777 Americana Inn, the Black Forest Brewery will be opening their doors onsite on Saturday December 13th! Visit our website often for the grand opening announcement or visit the brewery website at www.blackforestbrewery.net for details. Cheers!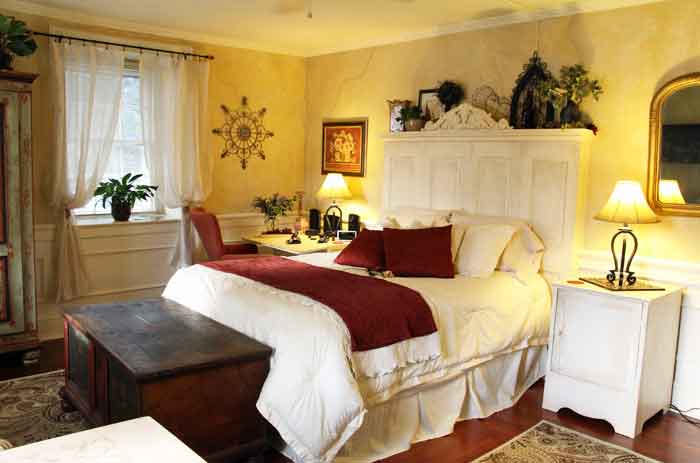 Welcome to the 1777 Americana Inn Bed and Breakfast
The owners of the newly renovated 1777 Americana Inn, Bob and Denise Harter, invite you to experience the delights of their Lancaster County bed and breakfast located in the town of Ephrata PA. Come and enjoy the beauty of this historic colonial home with its six individually themed guest rooms. The property's original Carriage House has been converted to two multi-level suites, each complete with fireplace, large jacuzzi tub, queen size bed, extra large flat panel television, refrigerator, microwave, luxury bedding and spa robes. For your convenience we have a spacious parking lot behind the house.
---
Take a tour of the 1777 Americana Inn Bed & Breakfast by clicking the image below. Click on the small box at the bottom right corner (after starting) to view in fullscreen.

A Unique Lancaster County Bed and Breakfast Experience
The 1777 Americana Inn Bed & Breakfast in began as the residence and workshop of master tall case clockmaker Jacob Gorgas. Constructed of sandstone, covered in stucco, the Inn has experienced numerous transformations throughout it's two hundred and thirty five year history. From a millenery shop, stage coach stop, hotel, restaurant and doctors' office. Our luxury Lancater County Bed and Breakfast is located in the town Ephrata PA- the heart of Pennsylvania Dutch country.